We use affiliate links. If you buy something through the links on this page, we may earn a commission at no cost to you. Learn more.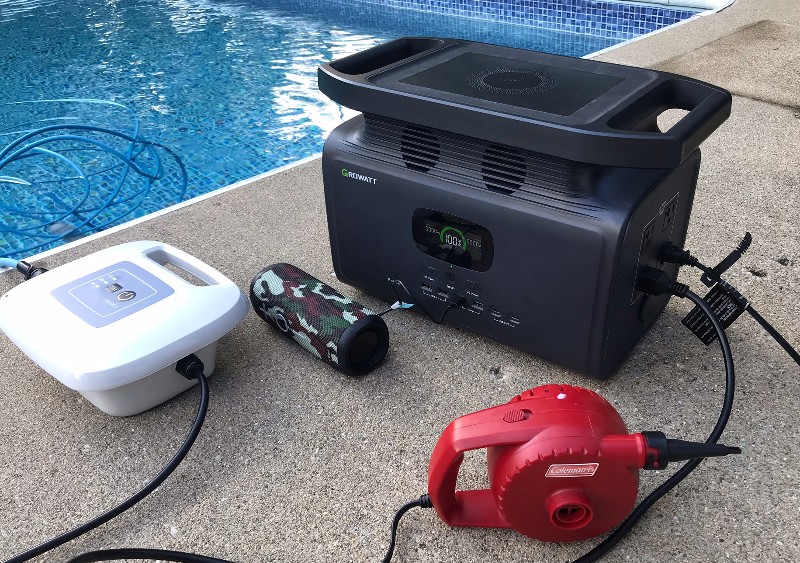 REVIEW – After a power outage that lasted more than three days, we've been researching options to keep our fridge cold and devices charged in case it ever happens again. At the time, we borrowed a friend's gas-powered generator, but those are loud, expensive and cumbersome. We've tested power stations before, but they tend to be small and less powerful. The Growatt Infinity 1500 station got our attention because it seemed like the best of both worlds: powerful like a gas generator but compact and battery-powered.
What is it?
The Growatt Infinity 1500 is a 1512 watt-hour, 30 amp-hour power station that can be powered with a wall charger, car charger or solar panels. It has four AC ports, a car output port, two USB-A ports, two USB-A fast-charging ports and two USB-C outputs, a solar-charging input port, an AC charging port, and wireless charging. Right now it has a special pre-sale price of $1399 until Sept. 15.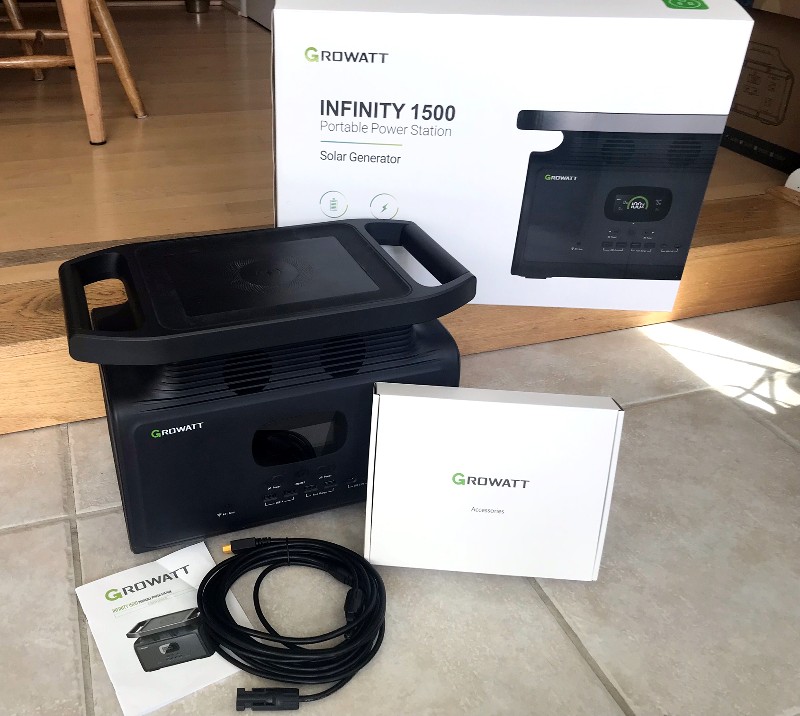 What's in the box?
Growatt Infinity 1500 power station
User manual and warranty card
1.5 AC charging cable
MC4 to XT60 solar panel charging cable
1.5 car charging cable
Hardware specs
Model: Infinity 1500
Capacity: 1512Wh, 30aH
Dimensions: 16.5 x 9.1 x 11.3 in (418.7 x 230 x 287mm)
Weight: 36.4lbs (16.5kg)
Operating temperature: -4 to 140°F (-20 to 60°C)
Certifications: UL, CE, FCC, RoHS
Warranty: 24 months
Input options
Solar charge: 2.5 hours (maximum Input under full sunlight) 800W (15-120V, 12A)
Vehicle charge: 12 hours (at 12V)12V, 12A
Wall charge: 2 hours, 1500W (100-120Vac)
Output
AC Output: 100V~120V, 60Hz, pure sine wave

Default. 1800W, 3600W surge peak
Max. 2000W , 4000W Surge Peak

Car cigarette lighter 13.6V, 10A (regulated), 136W max
USB-A (x2): 5V, 2.4 A, 136W max
Quick Charge 3.0 (x2): 18W max (5V/9V/12V, 2.4A)
USB-C PD (x2): 60W max (5V/9V/15V/20V, 3A)
Wireless charging: 5/7.5/10/15W
Battery
Battery Chemistry: NMC
Capacity: 1512Wh
Lifecycle: >800 cycles to 60%
Battery management BMS: Under/Over voltage protection

Over current protection
Short circuit protection
Overcharging voltage protection,
Over temperature protection

MPPT Support solar power MPPT charging
Design and features
Setup
After you remove the Growatt Infinity 1500 from the packaging, you'll need to fully charge your power station. You have three options: the wall plug, solar charger or car charger. We primarily opted for the wall charger.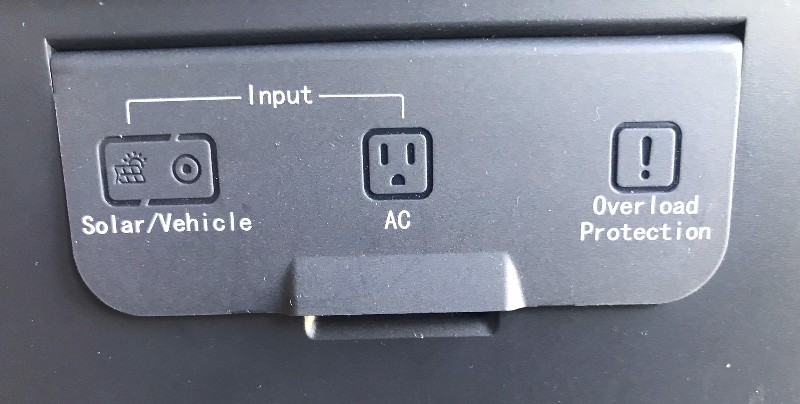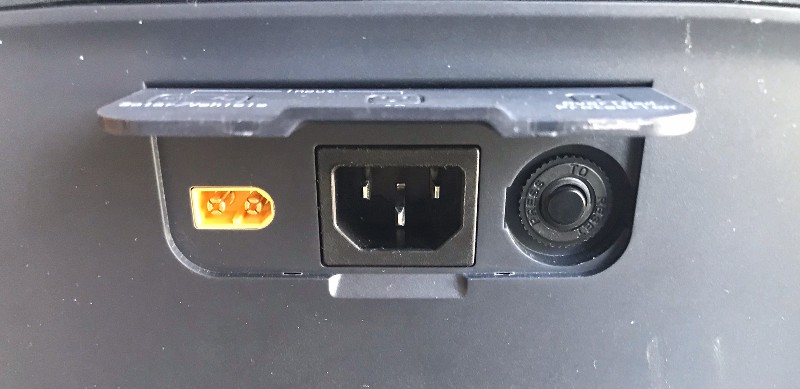 Performance
Right away you'll notice that the Growatt Infinity 1500 is on the heavy side (36.4lbs) which was hard for me to lug around, but less so for my husband or sons.  The handles on both sides make it easier to carry/move.
If you plan to use this for backup power in your home or keep it sitting in your RV, the weight is probably not a big deal. But if you plan to take it when you travel, especially if you're backcountry camping and hiking, certainly be aware that while it's fairly compact (16.5 x 9.1 x 11.3 in) it's also very dense.
To test the charging time, we waited until it was completely drained and plugged it into the wall. Just like the manual promised, it only took 2 hours to fully charge (on fast-charge mode).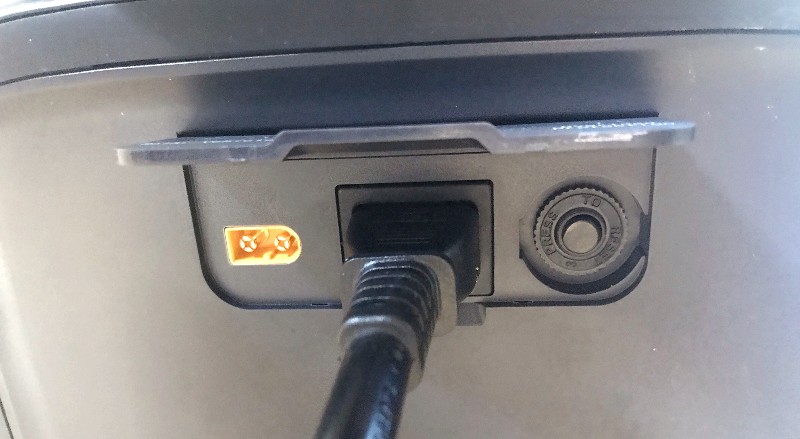 You can hear the fans going when it's charging, so if that's an issue, you may want to charge it away from where you're working or have your little one sleeping, etc. We tested the sound level while it was charging on fast mode, and it was 50 decibels at 1 foot and 42 decibels at 10 feet (we used an app called Decibel: dB sound level meter). Note that all large power stations make noise while running so this isn't a technical issue.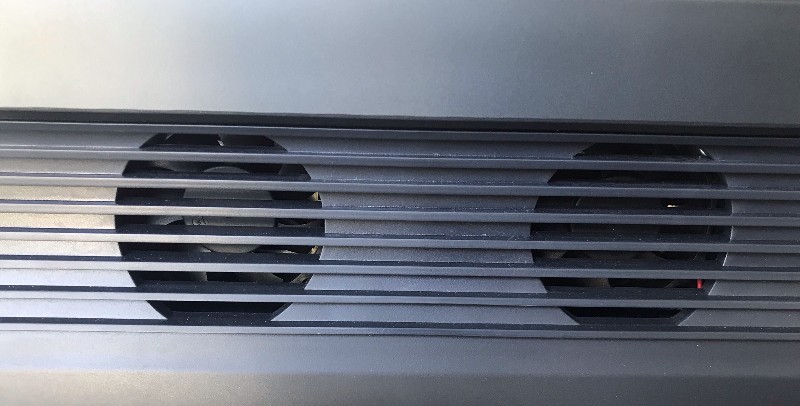 This video shows you how loud the Growatt Infinity 1500 power station is in fast-charge mode.
Another option is to change it to a slower charging mode, which will take longer to charge but is also quieter. There are three charging speeds: fast, normal, and slow. Here is what it sounds like at normal speed.
And here is what it sounds like at slow-charging speed.
We also charged the Growatt Infinity 1500 power station with the car charger. The output in the car was listed at 100W, which is far and away better than other power stations we've tested. It would take 12 hours to reach a full charge from zero using the car charger.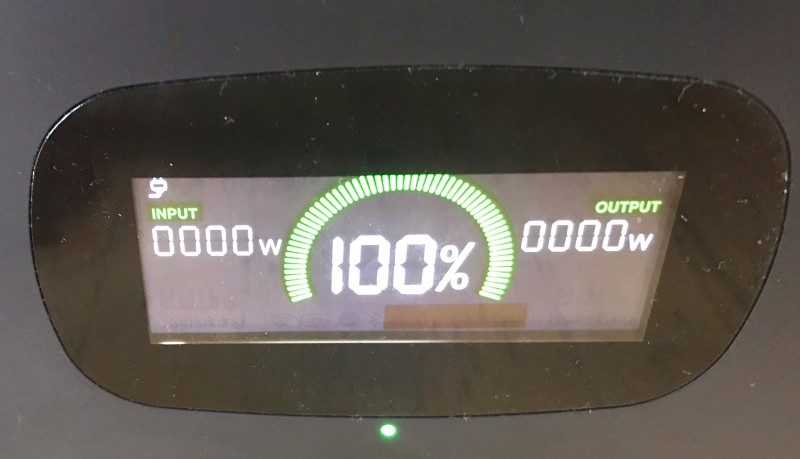 We weren't able to test solar panels (sold separately), but the manual estimates 2.5 hours for a full charge.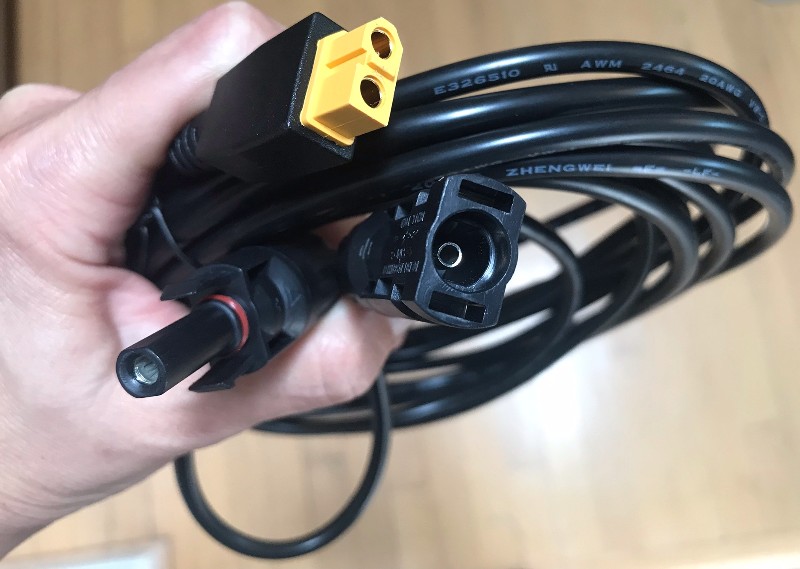 We tested the power station while running a large air purifier on max, and it stayed charged all night and into the morning.
We plugged in a regular box fan and a large industrial fan, and they lasted 4.5 hours.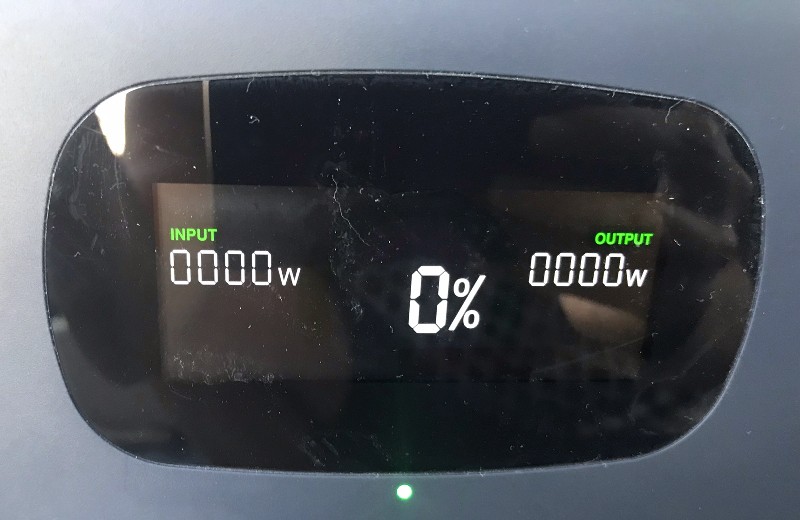 We had no problem charging Mason's iPhone wirelessly on the top panel.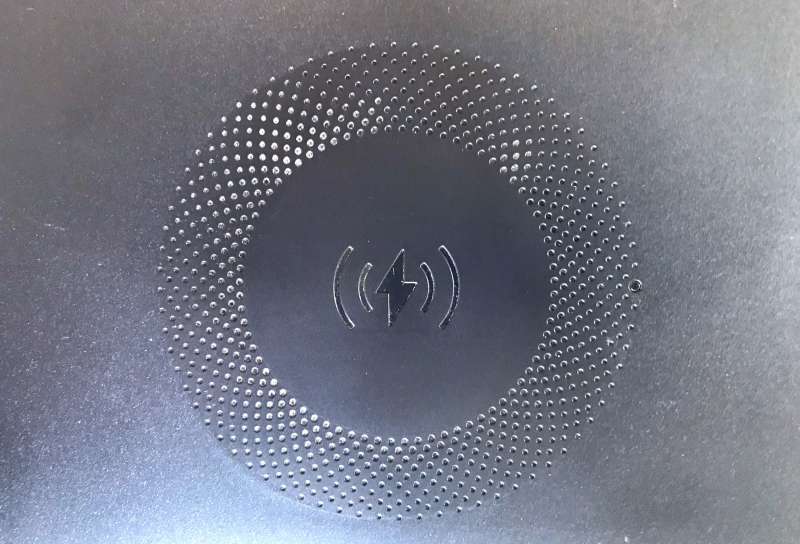 And with the number of charging ports, the options for using this power station are nearly endless.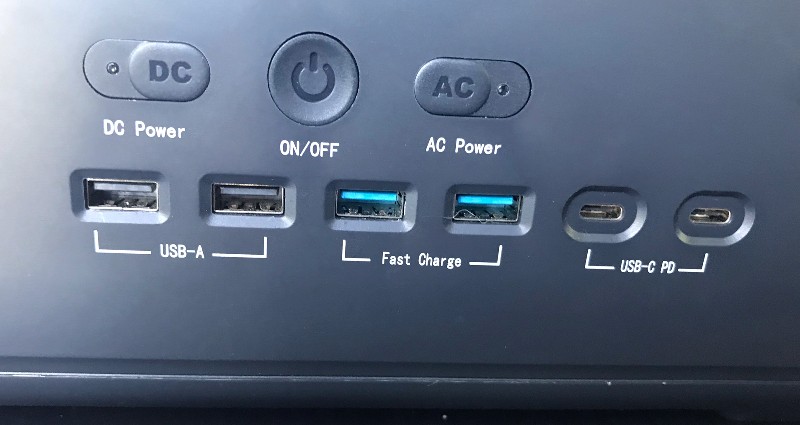 App
The app isn't required to operate the Growatt Infinity 1500 power station. However, if you do download it, you will have some additional controls, and you'll also get access to more information. The app is called MyGro.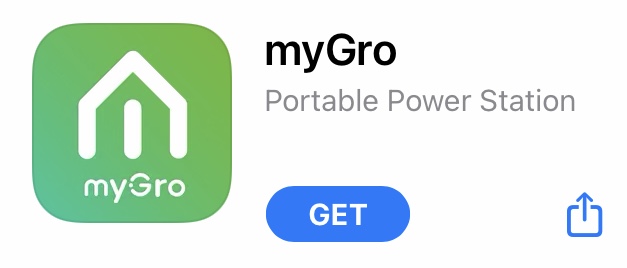 With the app, you can connect with Bluetooth or wifi.

Once connected, you can turn the power station on and off via the app.
Another feature of the app is that you can adjust the speed of how fast (or slow) you want to charge. For example, you may want to move to a slower charging mode if you don't want the noise of the fans.
Perhaps most interesting, with the app you can see exactly what ports you're using and the wattage drawn for each.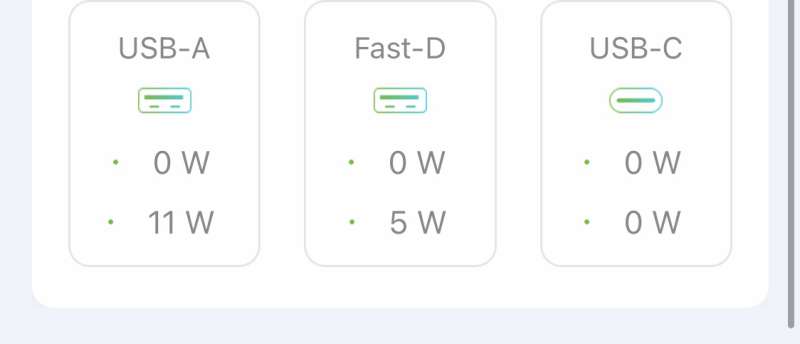 So, for example, we charged my iPhone (5W), a battery phone charger (11W), and a large air purifier(45W). It showed us the individual wattage, as well as the total output. The display also indicated it will run at that wattage for 24 hours and 23 minutes.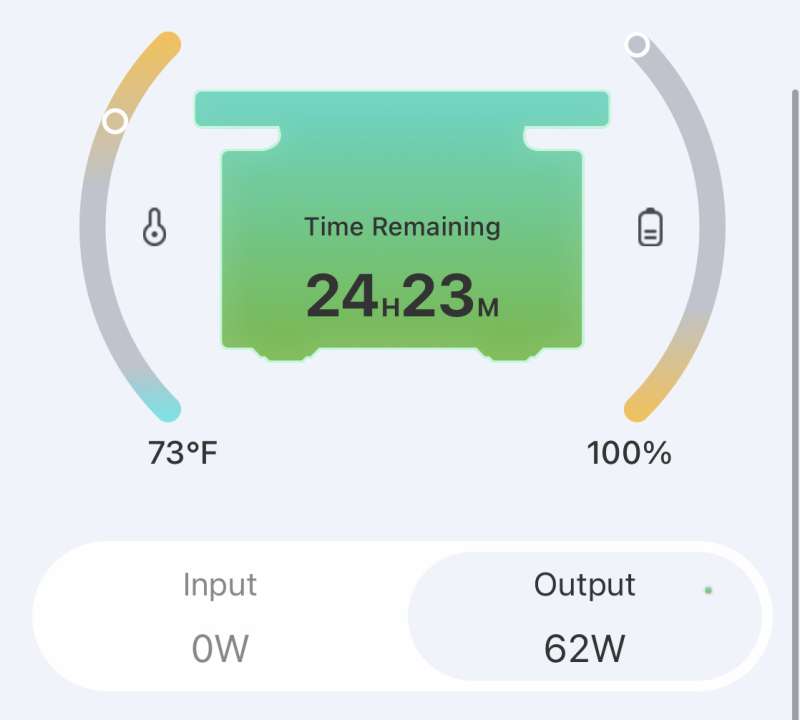 It also showed us that the Growatt Infinity 1500 temperature was 73F.
This detail of information could be extremely helpful in a power outage or while backwoods camping so that you can ration your power effectively until you can charge the power station up again.
What I like
Fast charging and powerful
An impressive amount of outlets and potential uses
What I'd change
My only very minor criticism is that this power bank is heavy. But it's a fair trade-off for the high level of power and features.
Final thoughts
The Growatt Infinity 1500 power station is a very powerful device that rivals its gas-powered cousins, but without the noise, mess or need to buy gas.
Price: $1599; Special pre-sale price of $1399 until Sept. 15, 2022
Where to buy: Growatt website
Source: The sample of this product was provided by Growatt.