We use affiliate links. If you buy something through the links on this page, we may earn a commission at no cost to you. Learn more.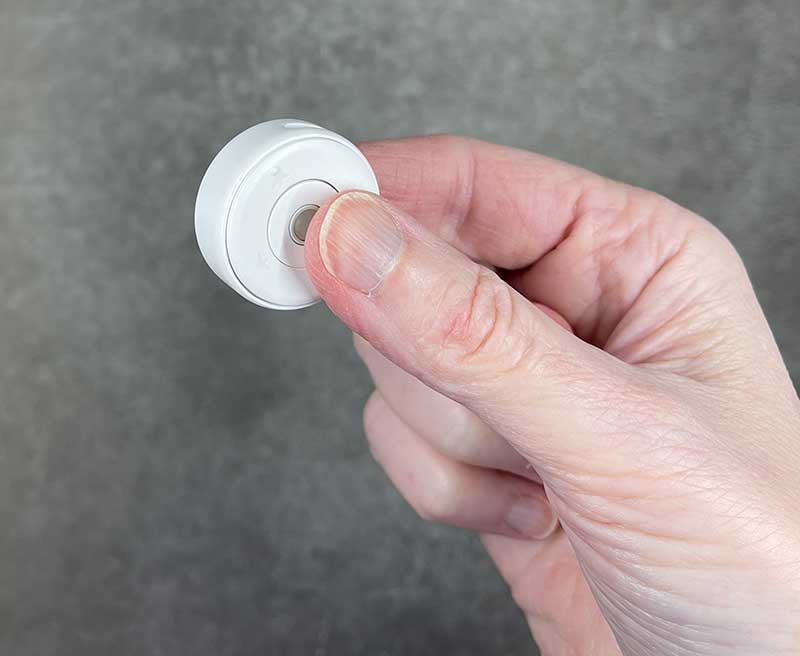 CROWDFUNDING REVIEW – Have you ever wanted a Bluetooth mouse small enough that it can fit into the coin pocket in your jeans? The ProLab Mouse which is currently seeking funding on Kickstarter is definitely tiny… but it's more than just a tiny wireless mouse. It's also a controller for your phone, iPad, and laptop. Let's check it out.
What is it?
The ProLab Mouse is a super small Bluetooth mouse/wireless controller that can be used with iPhones, Android phones, iPads, Android tablets, macOS computers, Windows computers, Linux computers, and Chrome books.
What's in the box?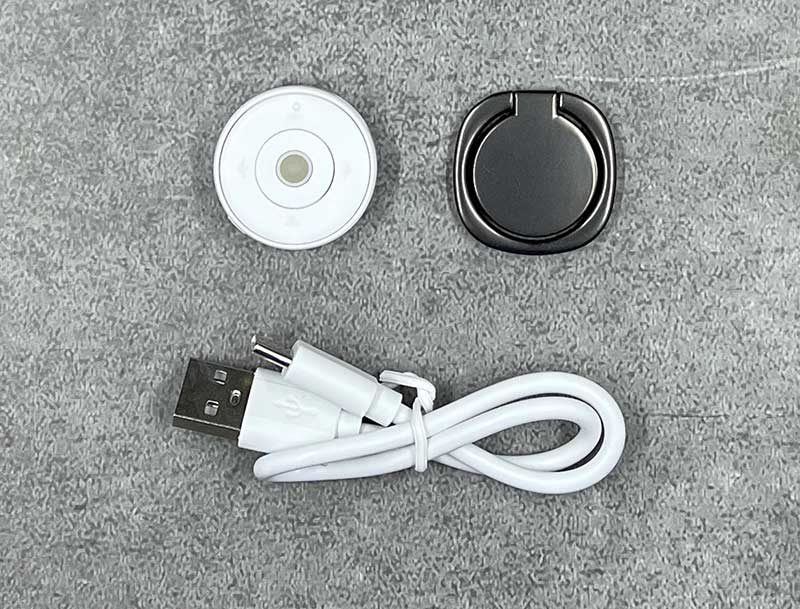 ProLab Mouse
Stick-on holder
USB-C charging cable
Design and features
The ProLab Mouse is about the size of a stack of 6 quarters. It has a white plastic case with a tiny roller ball mouse that doubles as a status LED in the center and 4 directional buttons around the mouse. There's also a mode button on the side and a USB-C port for charging the internal batteries which are rated for about 15hrs of use on a full charge.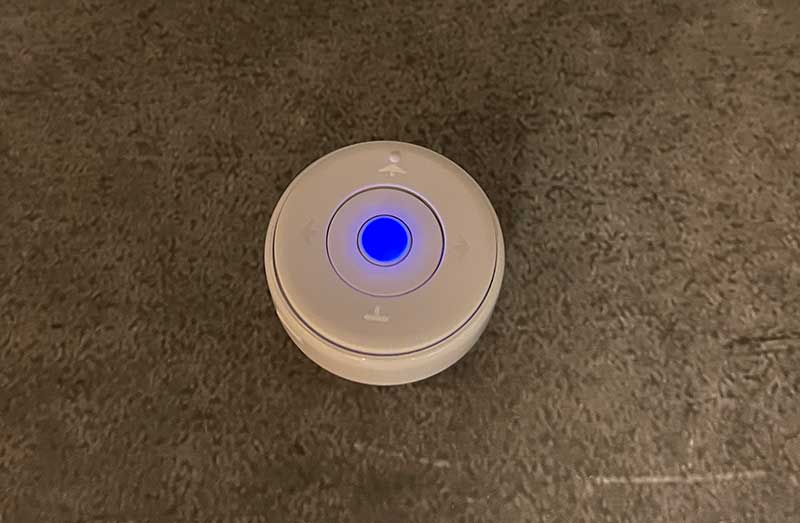 As mentioned the center mouse roller ball also is used to show the ProLab's status. This includes charging status, Bluetooth pairing status, and mode status.
Modes and functions
The ProLab Mouse has 3 modes: Mouse Mode, Keyboard Mode, and Media Control Mode. Each mode performs differently depending on the device it's connected to. I tested the ProLab with a MacBook, iPhone, and iPad. Here are just a few scenarios of how you can use the ProLab Mouse.
Mouse Mode, the ProLab Mouse functions as … wait for it… a mouse! When paired to a laptop like my 13in M1 MacBook, the tiny roller ball moves the cursor around the display and pressing the ball selects. It's possible to even select text using the ProLab, but it takes a little practice. In Mouse Mode, the up and down arrows page up and down and the right arrow performs a right mouse click. As far as I can tell, the left arrow has no function.
While in Mouse Mode while paired to an iPad, the ProLab will function as a mouse and move the iPadOS cursor around on the screen. The up and down arrows will page up and page down, the left button will function as a back button and the right button will function as a right mouse button.
While the ProLab Mouse is paired with an iPhone and in Mouse Mode, it does not perform as a mouse. There's no cursor that moves around the screen. Instead, the up and down buttons have previous and next functionality in different apps like TikTok, and clicking the mouse or left button will toggle between play and pause, while double-clicking will Like the video.
Paired with my MacBook and in Keyboard Mode, The ProLab Mouse up and down arrow buttons function as page up, page down. The left and right buttons function as home and end, and the middle button/mouse will move the cursor and function as an enter button when pressed.
Paired with my iPhone and in Media Mode, The ProLab Mouse up and down arrow buttons function as volume + and -. The left and right buttons function as prev and next, and the middle button/mouse will move the cursor if you're in a text field, and pressing the button will function as a play/pause toggle when pressed. The middle button will also activate the shutter button and toggle record play/stop for video capture if you're in the camera app.
What I like
Easy to use, requires no special app
Can be used with phones, tablets, and computers
What I'd change
It would be nice it could be used as a mouse with an iPhone like it can be with an iPad
Allow the buttons to be re-programmable for different functions
Final thoughts
The ProLab Mouse is a handy little gadget that can be used with different devices for different purposes. I have enjoyed using it with an iPad and my iPhone while walking on a treadmill as it is easier to control various apps without having to tap the screen as I am walking. I also think this tiny device would be great for PowerPoint presentations, and I like that it recharges via USB-C. If you want the tiniest mouse imaginable for your devices, check out the Kickstarter campaign for the ProLab Mouse. They are seeking $6448 in funding with shipping due in June.
Price: $34.00
Where to buy: Kickstarter
Source: The sample for this review was provided by ProLab.