We use affiliate links. If you buy something through the links on this page, we may earn a commission at no cost to you. Learn more.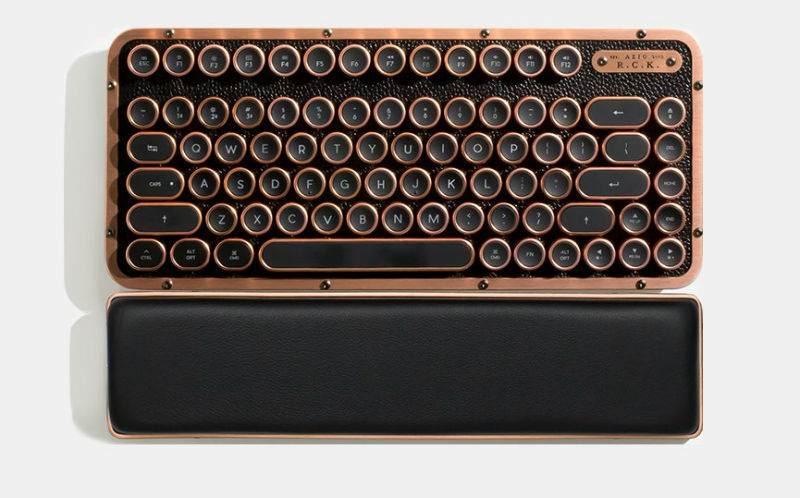 NEWS – I've always been a fan of steampunk themed products because I like their gritty mechanical look and feel. I'm also a sucker for products that combine gears, levers, buttons, leather, and wood into retro-futuristic sculptures that actually do something useful. That's why these retro compact Bluetooth keyboards from AZIO are calling my name.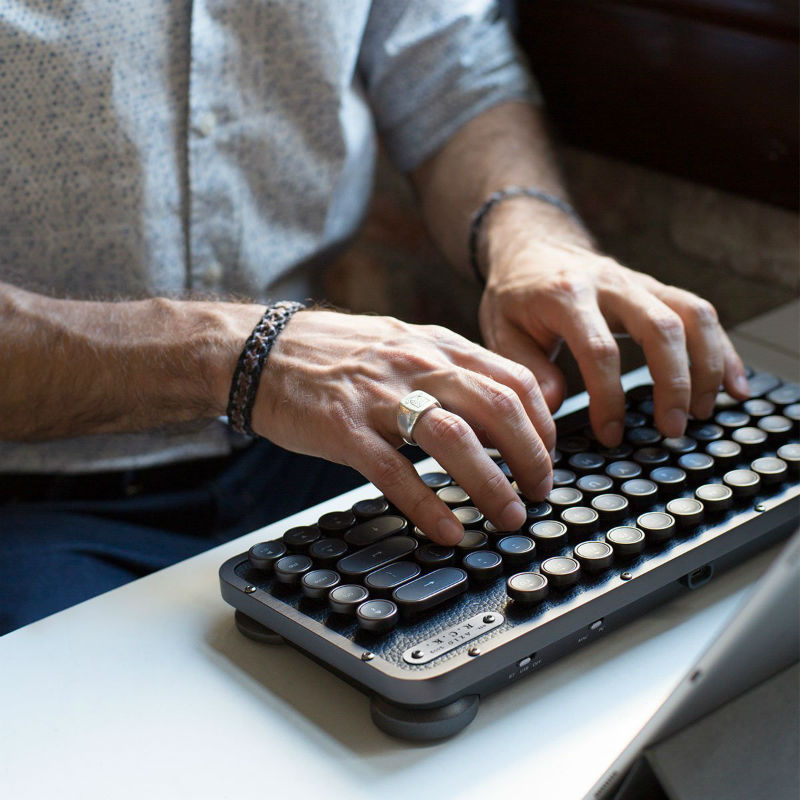 AZIO has offered a variety of full-sized keyboards for a while now, but their Retro Compact Keyboard (RCK) series are more… well… compact! They offer these keyboards in all of the materials that I mentioned liking above. They feature mechanical backlit clicky keys resting over a leather or wood plate wrapped in a metallic frame.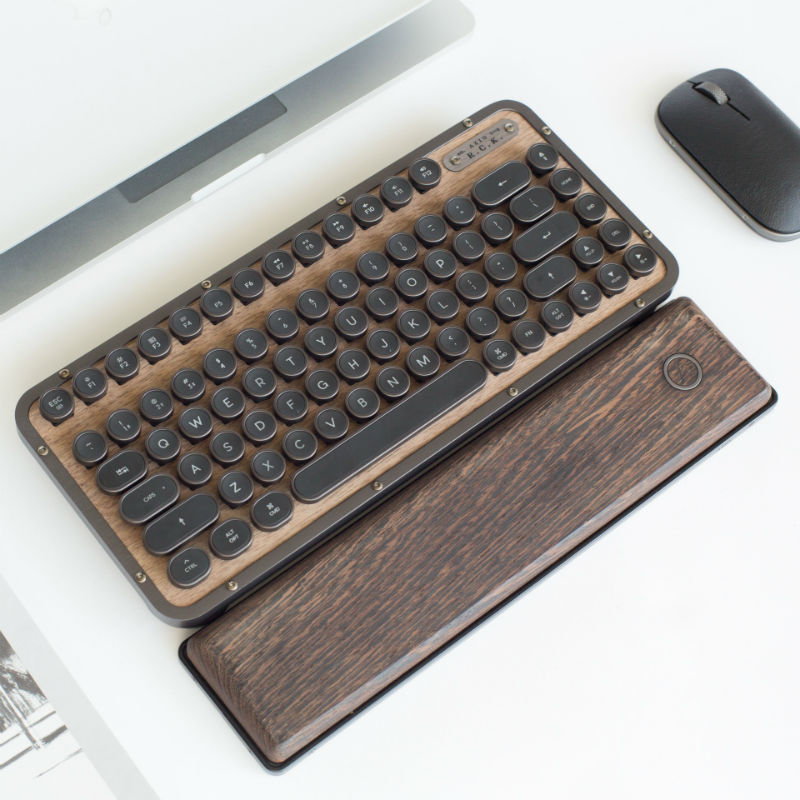 Available in black, copper, white, or wood finishes, these are premium keyboards with a premium $219.99 price to match. If you're ready to spend your tax refund, head over to aziocorp.com for all the details. Amazon carries some of the models as well.