We use affiliate links. If you buy something through the links on this page, we may earn a commission at no cost to you. Learn more.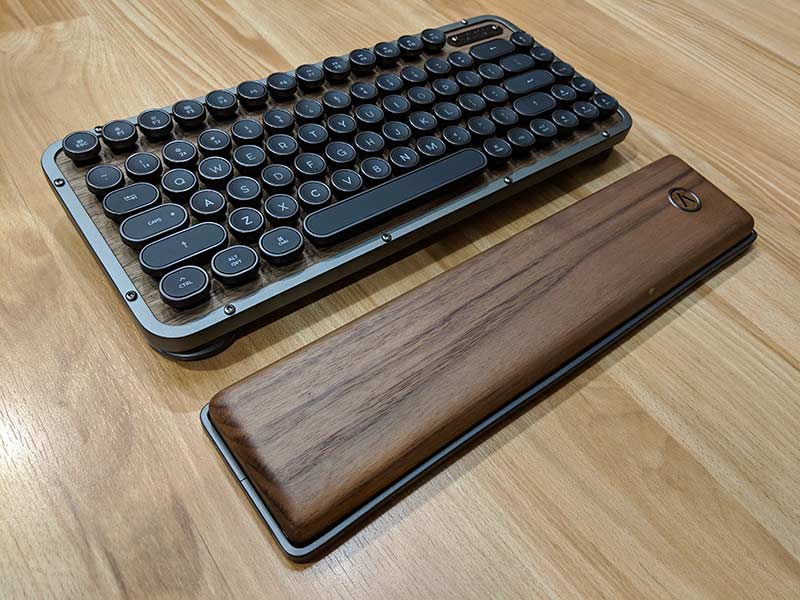 REVIEW – Do you like a minimalist keyboard with shallow keys and a modern style to go with your high tech computer or do you like to change things up and go with an eye-catching keyboard that has a vintage style but modern tech hidden inside. The AZIO RCK Retro Compact Keyboard is all that and more. Let's take a look.
What is it?
The AZIO RCK Retro Compact Keyboard is a Steampunk-styled retro mechanical keyboard with modern features like Bluetooth or USB, multi-device connectivity, a rechargeable battery, and backlit keys.
What's in the box?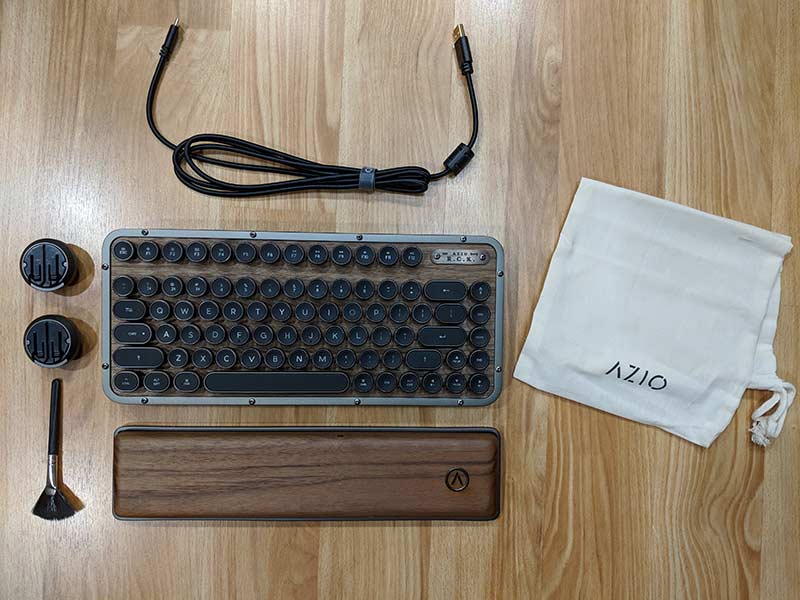 AZIO RCK Retro Compact Keyboard
Palm rest
Interchangeable feet
USB Type-C cable
Dust brush
Drawstring bag
User guide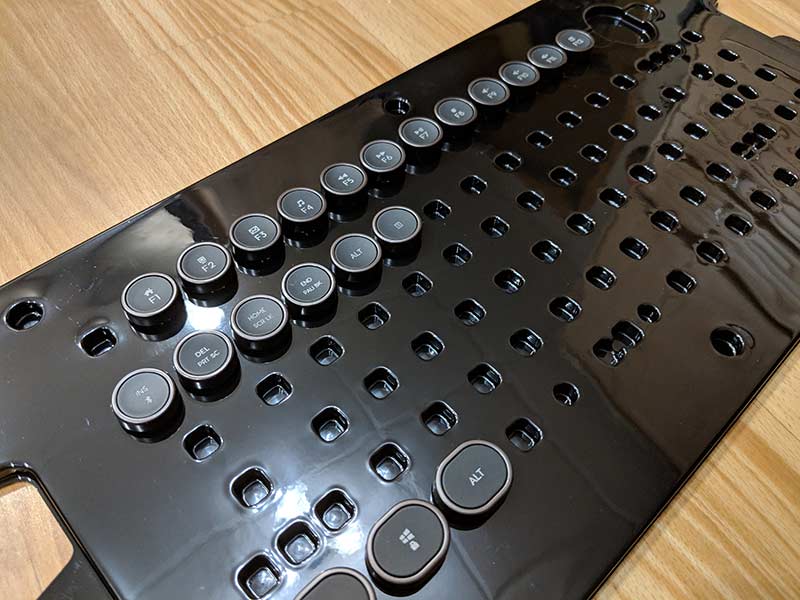 Mac & PC replacement keycaps
Design and features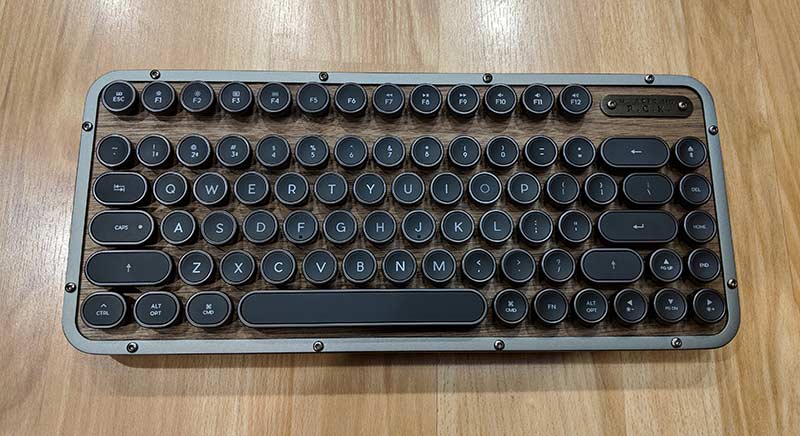 The AZIO R.C.K. is available in four styles that include a top plate made of wood or leather. The style I chose to review is the Elwood version with gunmetal trim. Wow it is stunning.
At not quite 13 inches wide x 5.5 inches high, this is a compact keyboard that won't take up a lot of room on your desktop, but still feels very roomy to type on.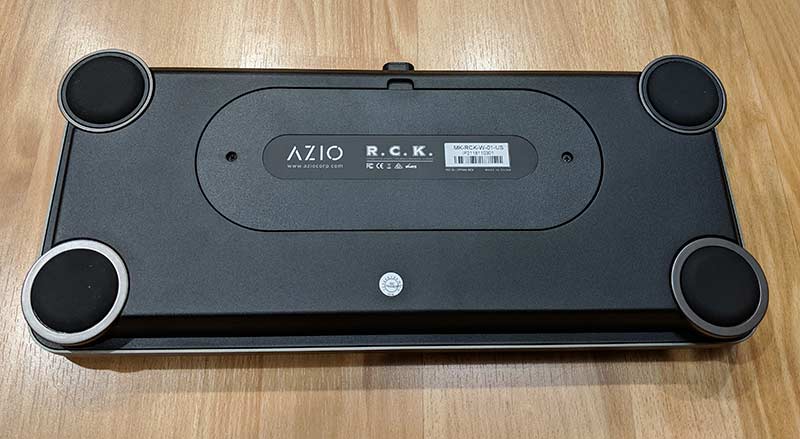 The keyboard is heavy, so that and the large round feet mean that stays put on your desk which is a good thing.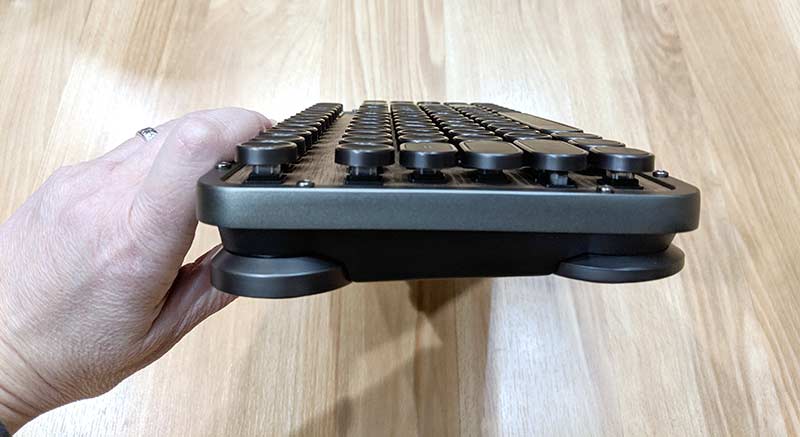 As is, the keyboard has a slight ergonomic rise to the back edge, but if you want the angle even steeper, you can change out the back feet with the taller second set included with the keyboard.

The R.C.K. can be used wired with the included USB-C cable which doubles as a charging cable. If you prefer wireless, you can connect it to up to 3 devices using Bluetooth. I did all my testing with my 12inch MacBook paired via Bluetooth.
The AZIO keyboard supports Mac and PC layouts which you can toggle with the switch on the back. Included with the keyboard is a selection of keycaps that you can swap out for the preferred operating system.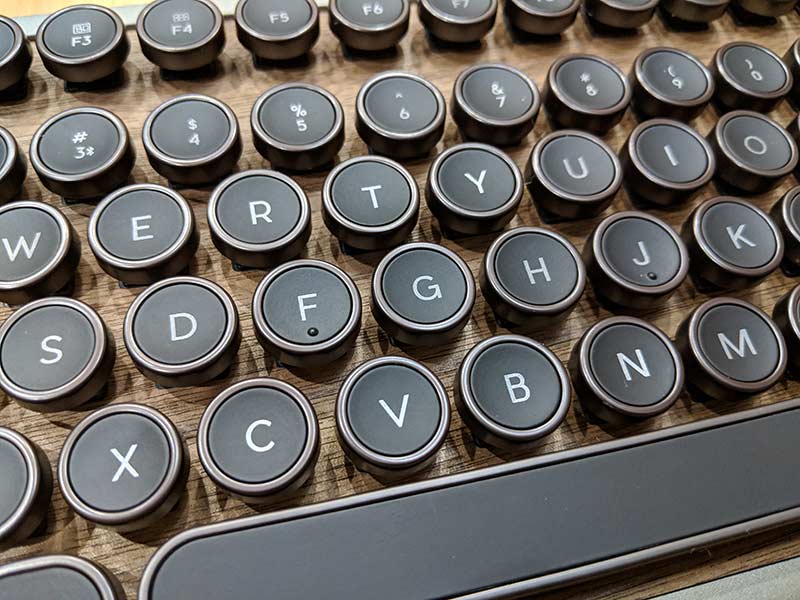 One thing to be aware of is this AZIO keyboard is very tactile and with that comes noise. It's a clicky keyboard and that will be something you'll either love or hate as will anyone in the same room with you. This isn't the type of keyboard that you'll want to use in a bedroom if there are others trying to sleep.
Here's a quick soundbite so you'll know what I mean: azio-keyboard
The slightly concaved backlit keys are round with a matte finish. They are large and comfortable to press.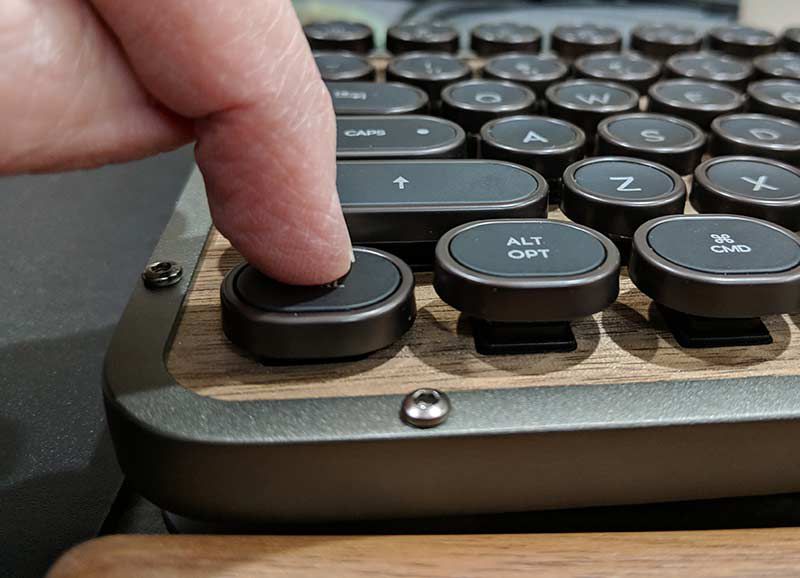 But another thing to keep in mind is the key travel. Unlike many laptop keyboards and modern desktop keyboards that have slim keys with shallow travel, the keys on the AZIO keyboard press down a LOT. Like a vintage keyboard from days gone by. It can feel like you're giving your fingers a workout if you've never typed on such a keyboard before. The first day or so felt a bit awkward, but I soon become accustomed to it.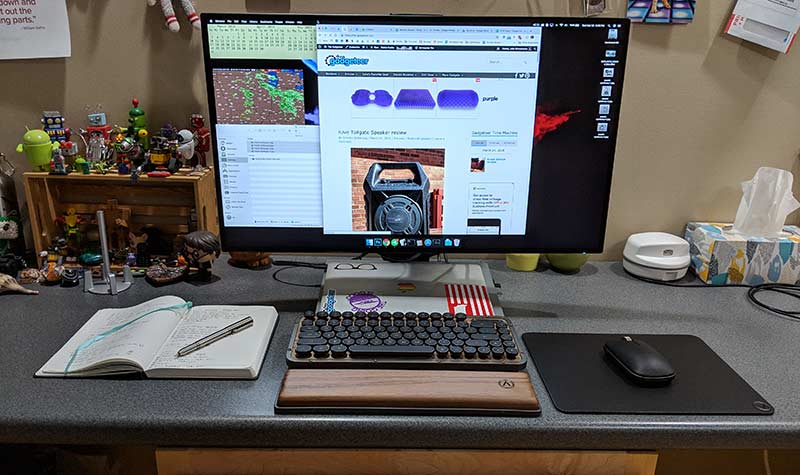 The keyboard comes with a matching palm rest which I thought would be uncomfortable, but it wasn't at all. The wood is smooth and warm and really does add to the overall look of the setup. Speaking of which, AZIO also offers matching mice and mouse pads as an optional purchase.
The keyboard's battery is 5,000 mAh and will last for about 9 months with the backlight off. With the backlight on, it will last for about 1 to 2 months depending on the backlight intensity setting.
AZIO Retro Classic mouse and leather mouse pad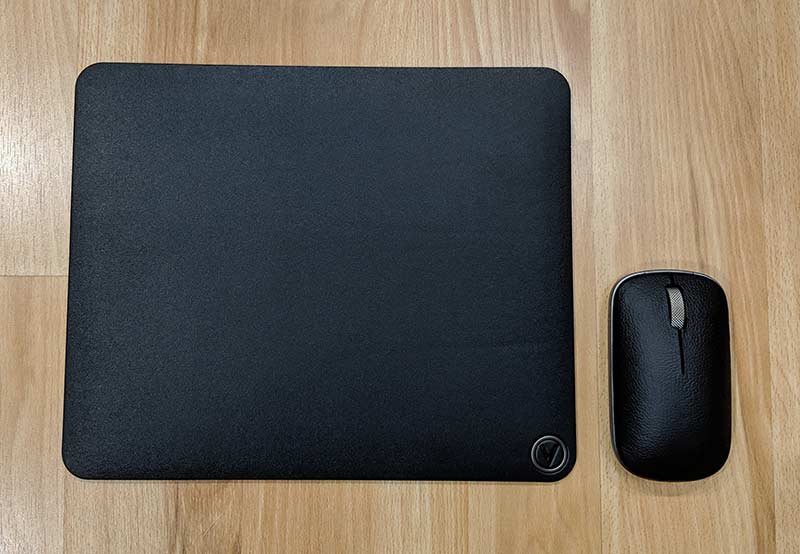 These accessories are not included with the purchase of an AZIO keyboard, but if you want a cohesive look, they have you covered with their wireless mouse that is available with a black or white leather covering that has a copper, gunmetal, or black scroll wheel.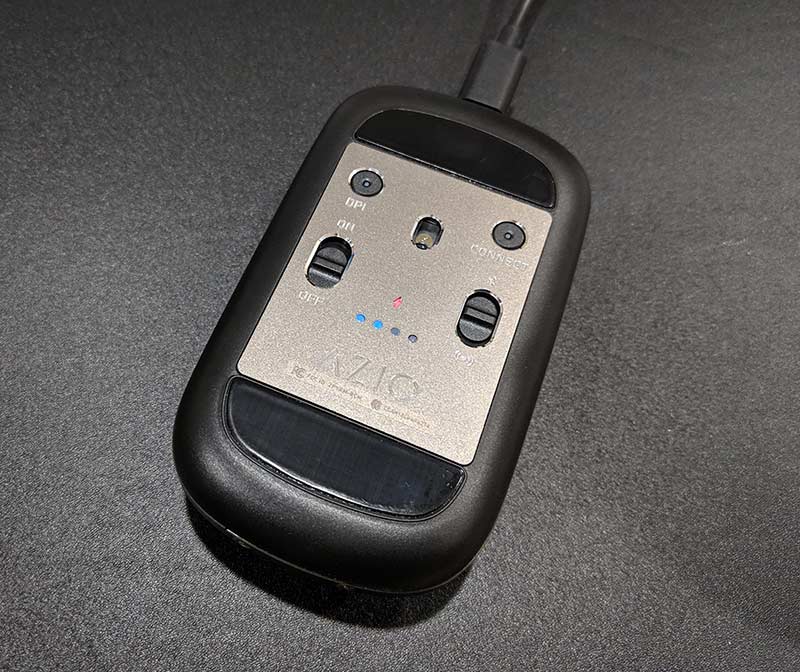 Like the keyboard, the Retro Classic mouse charges via USB-C and can be connected to your computer with a USB RF receiver or via Bluetooth.
That mouse has a built-in high-capacity 1000mAh Lithium Ion rechargeable battery that will provide up to 4 months of use on a single charge.
The mouse looks nice but I'm pretty fond of my Logitech MX Master 2S which allows me to turn off the ratcheting scroll wheel which I am not fond of. Unfortunately, the AZIO mouse doesn't have such a feature.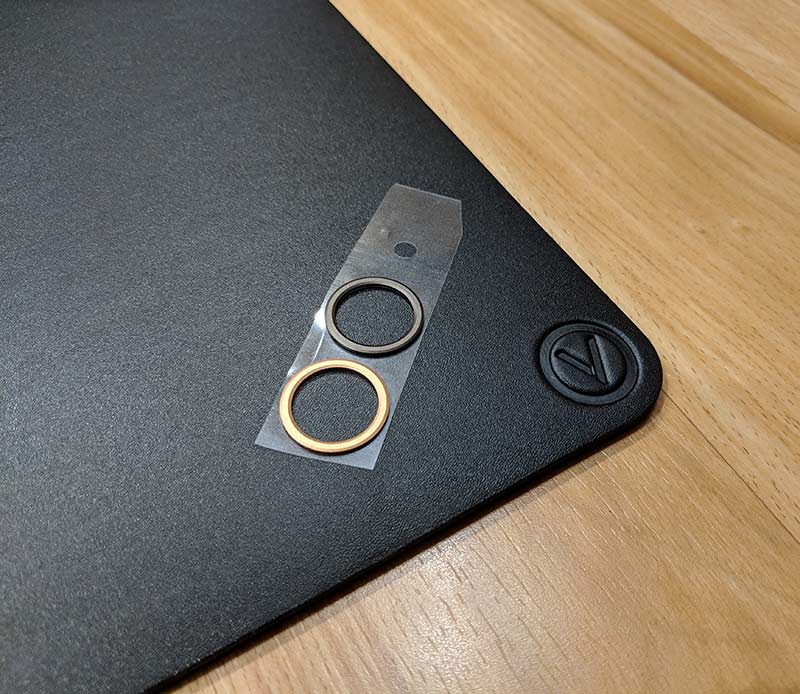 The large 11 x9 inch leather mouse pad is very nice and comes with an adhesive gunmetal and copper ring that you can stick on the logo stamped into the pad.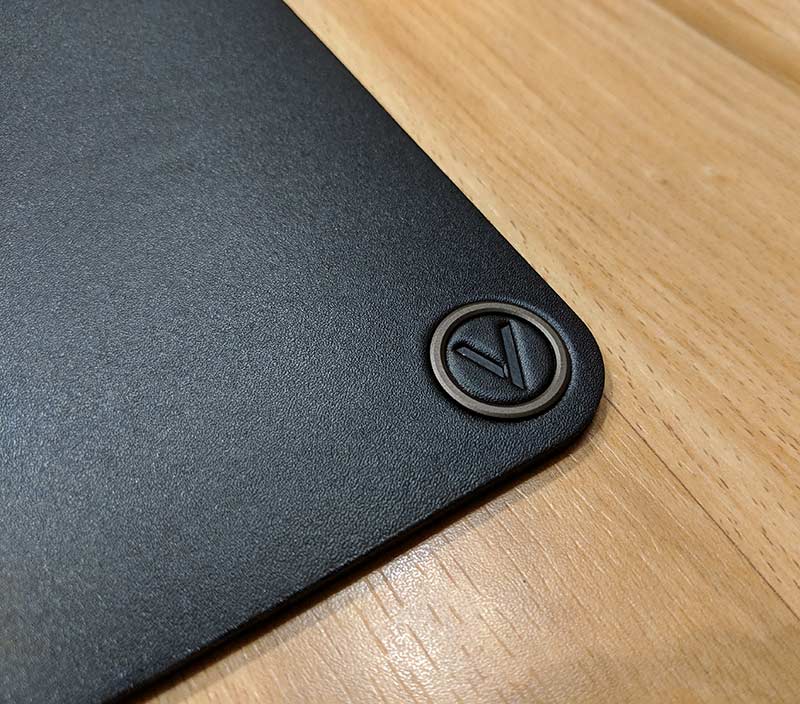 Isn't it pretty? And yes, I did figure out that I have the mousepad upside down. Their logo is an A for AZIO.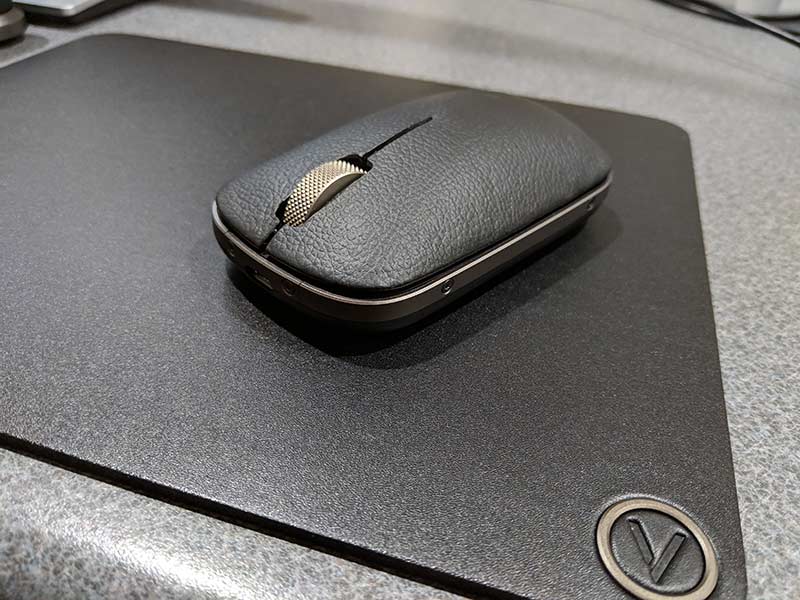 I haven't used a mousepad in years and this one has been a nice change. It's smoother than my semi-textured desktop surface, which makes all my mousing activities faster.
What I like
Gorgeous look
Excellent craftsmanship
Vintage style with modern features
Multi-device pairing
What needs to be improved
Final thoughts
Keyboards like the AZIO Retro Compact Keyboard (R.C.K.) are not going to be everyone's cup of tea. Some people won't like the clickity clackity sound that the keys make while you're typing. Some might find the key travel to be too extreme. But for mechanical keyboard fans, the AZIO keyboard could become their new favorite. The modern features paired with the look, feel, and luxury construction really do make this keyboard stand out from other mechanical keyboards on the market.
Price: $219.99 (Keyboard), $99.99 (Mouse), $49.99 (Mouse pad)
Where to buy: Amazon
Source: The sample for this review was provided by AZIO.