We use affiliate links. If you buy something through the links on this page, we may earn a commission at no cost to you. Learn more.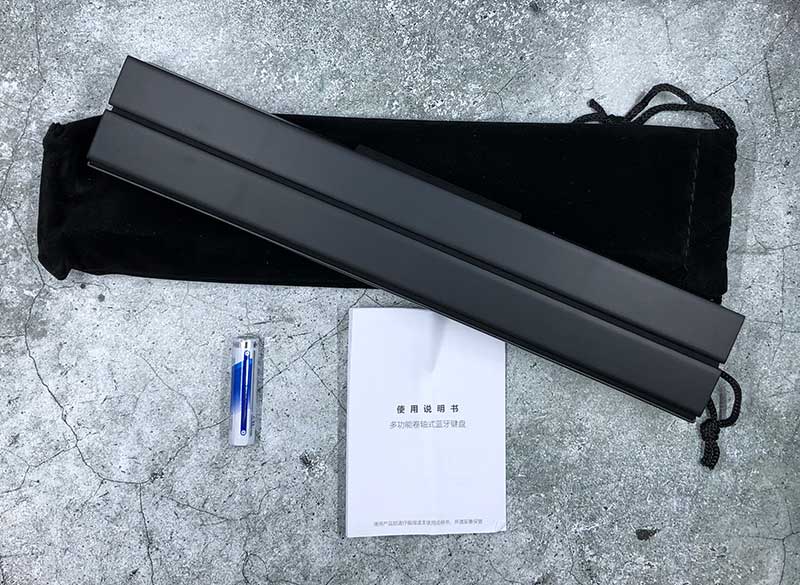 REVIEW – I'm on a quest to find the most lightweight set of components that can turn my phone into a "computer" when needed. That means I need a Bluetooth keyboard, a Bluetooth Mouse, and maybe even a way to connect to an external monitor. But for today, let's focus on the keyboard, a Foldable Stick Bluetooth keyboard from Brando to be exact.
What is it?
The Foldable Stick Bluetooth keyboard from Brando is a Bluetooth keyboard that actually rolls up into a portable form factor when you're not using it and unrolls into a compact QWERTY keyboard when you are using it.
What's in the box?

Foldable Stick Bluetooth keyboard
Drawstring pouch
Design and features

The Foldable Stick Keyboard is made of black plastic and when rolled up, it's about 10 x 1.75 x 1.25 inches.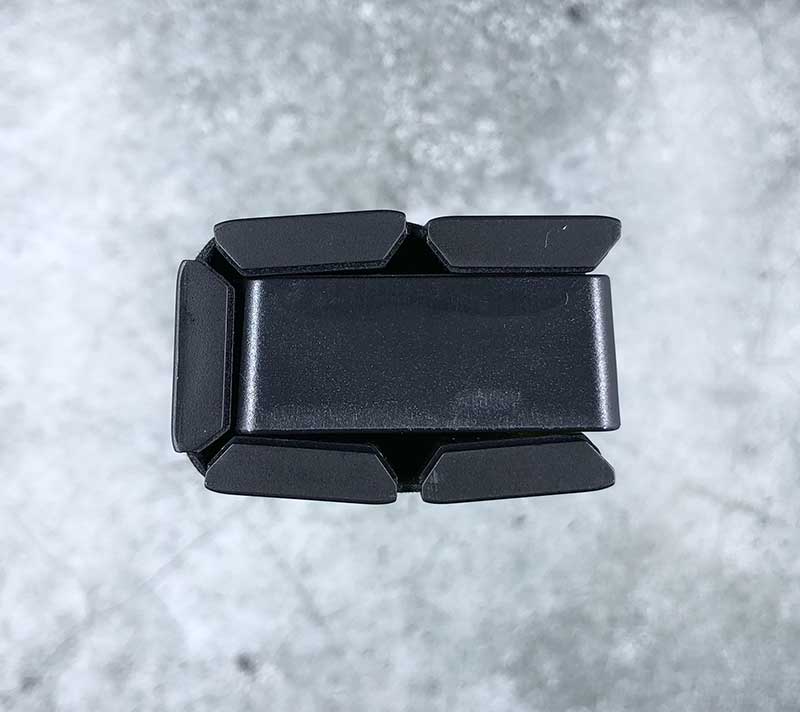 Here's a view of the end of the keyboard where you can see that it's made of sections that wrap around the top section of the keyboard where it's held in place with magnets.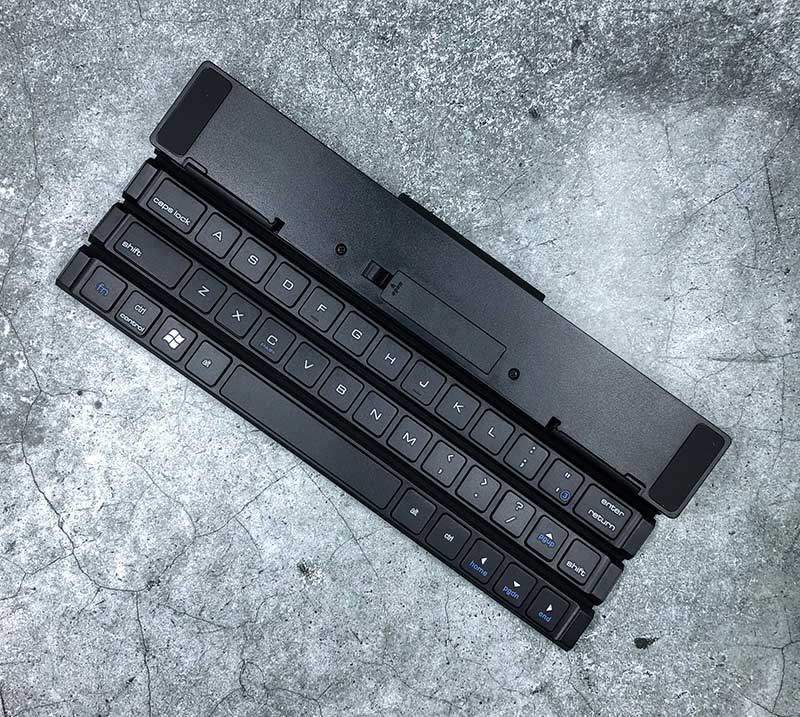 As you unroll it, you see the battery compartment.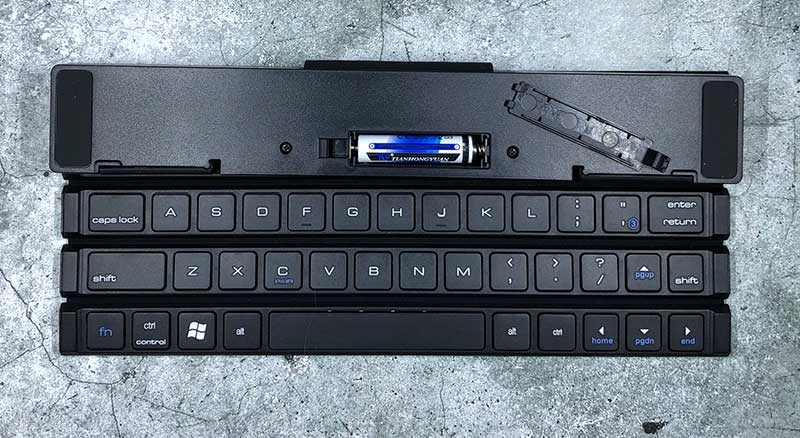 The keyboard is powered by one AAA battery which is not included in the package.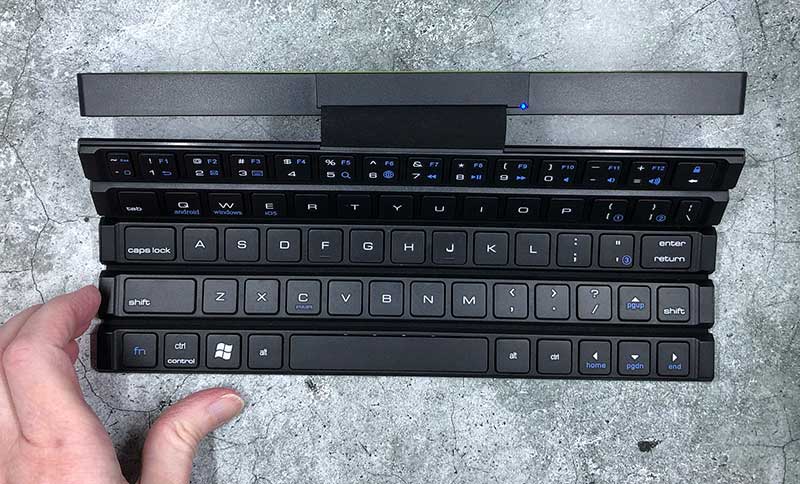 As soon as the keyboard is unrolled, it automatically powers on. you can see the blue power LED above.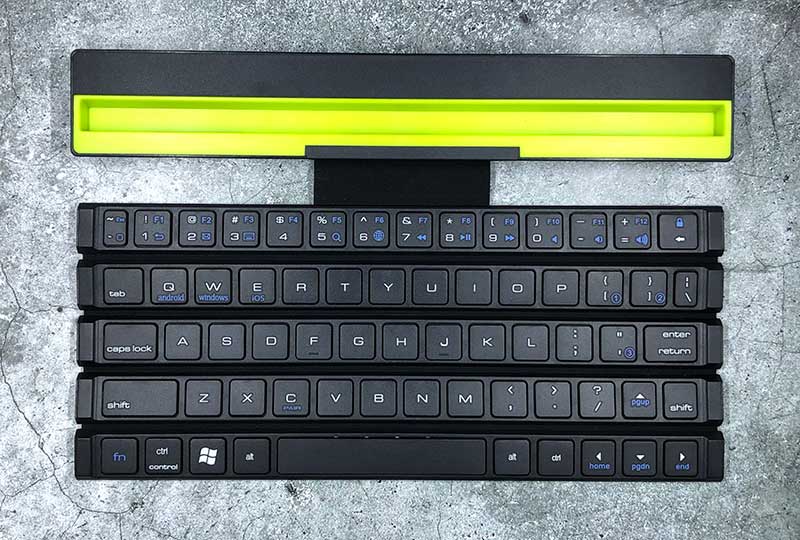 When it's fully unrolled, you'll see that there's a holder/slot for your phone or tablet that is attached to the keyboard via a velvet ribbon. You can even use two devices at once like a phone and a small tablet.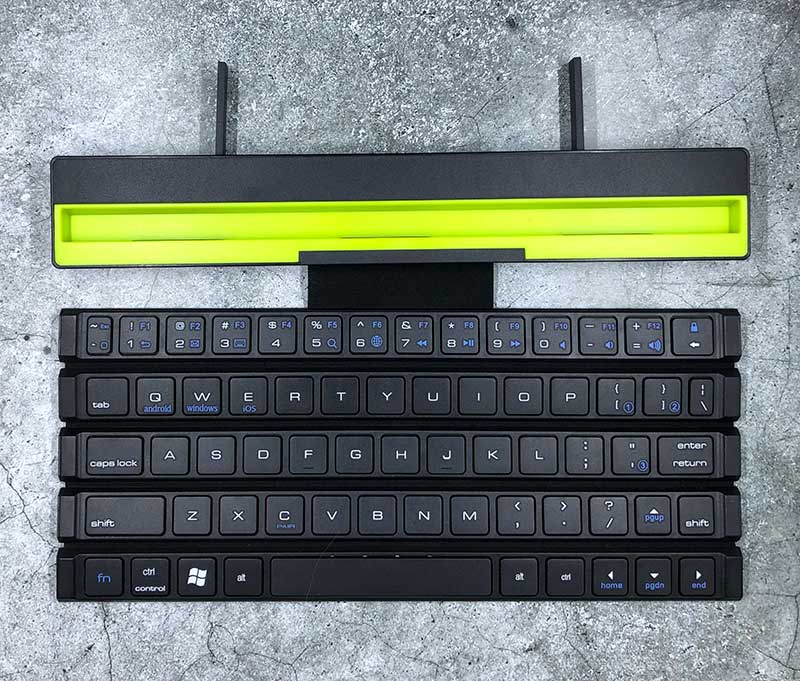 There are two fold-out legs that provide stability for the mobile device(s) to prevent it/them from falling backward.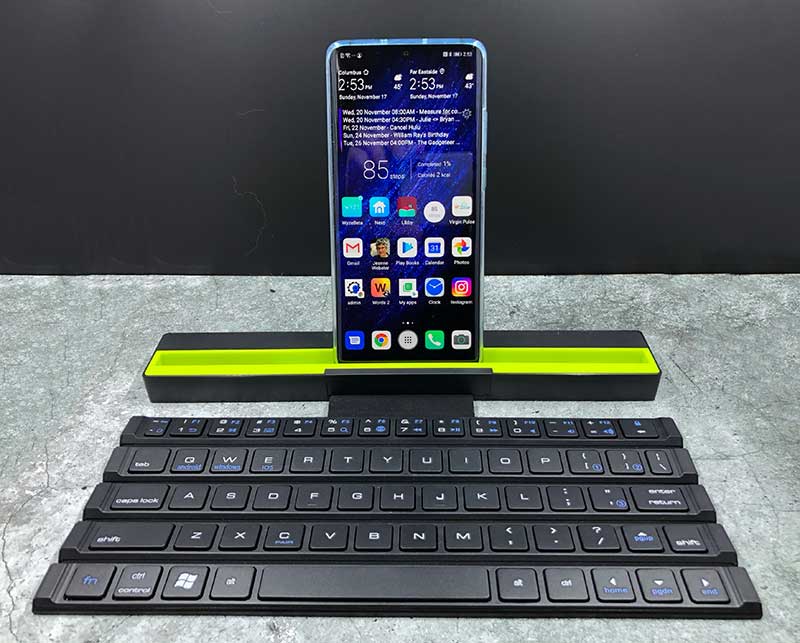 Here's the keyboard with my Huawei P30 Pro in the holder in portrait orientation.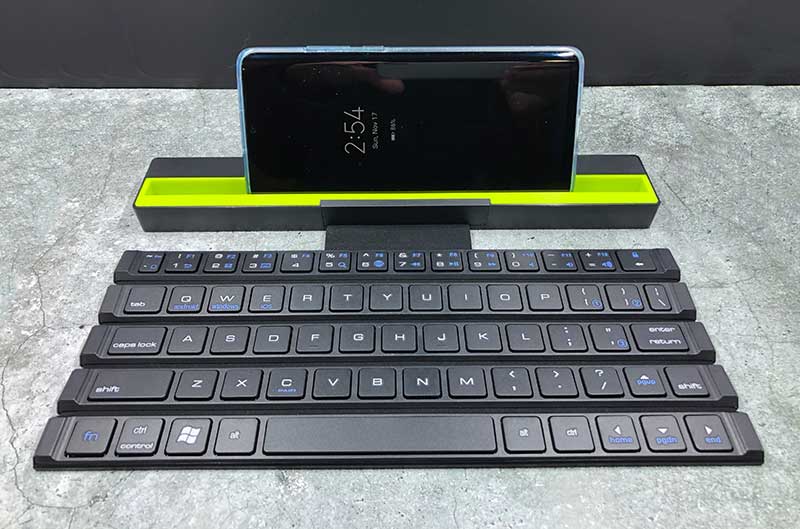 And here we see it in landscape orientation. Either orientation works fine but it's important to understand that this keyboard is not designed to be used on your lap. You need a flat stable surface/desk/table.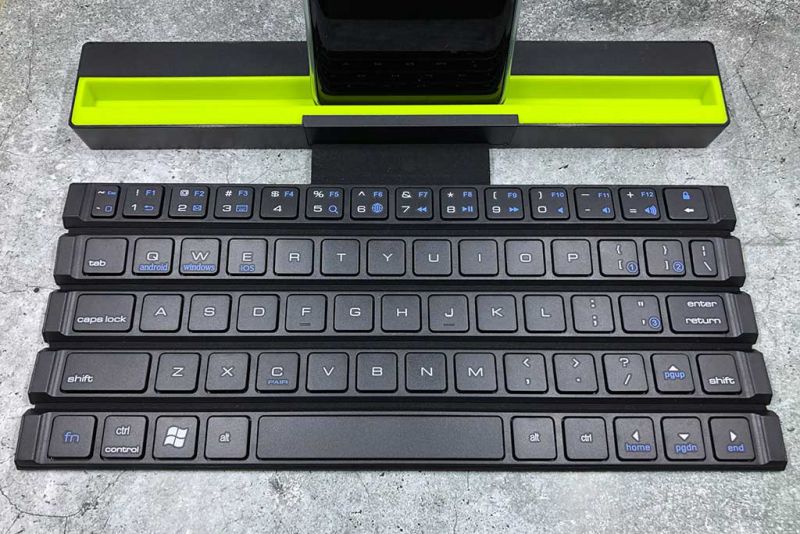 This keyboard can be paired with up to 3 devices and you can switch between them using a function key + the paired device key. It's also compatible with iOS, Android, and Windows devices.
There are 64 keys including keys for media control and volume control.
As a touch-typist, I found the keyboard layout is decent and the keys are good sized. But the action is a little too spongy and the spacing between the rows feels too wide. I had the most trouble with the space bar because my thumb would press too high so that presses were registered and my words ran together.
What I like
Compact
Can be paired with up to 3 devices
Device holder big enough for a tablet
What I'd change
Space between rolls too wide
Final thoughts
As a touch typist, the Foldable Stick Bluetooth keyboard from Brando felt a little awkward to me when I needed to type a lot of text. But for people who use a hunt and peck style of typing, it works fine. This keyboard is also great for travel because it rolls up into a small package that stows easily in your bag. Since it doesn't weigh much, you'll forget it's there until you need it.
Price: $40.00
Where to buy: Brando
Source: The sample for this review was provided by Brando.