We use affiliate links. If you buy something through the links on this page, we may earn a commission at no cost to you. Learn more.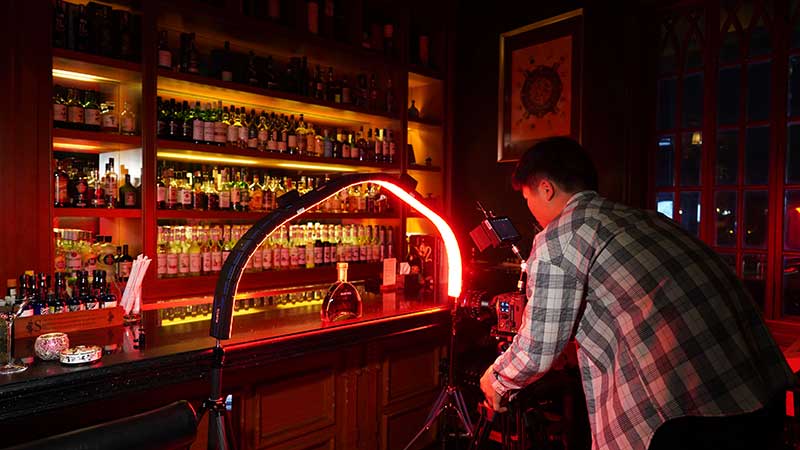 DEAL NEWS – The most effective technique for displaying your designs and products from any angle is to use a light like the bendable RGB light panel B25R from SIRUI. A normal rectangular snap frame light is an option, but a bendable RGB light panel can provide 360 degrees of illumination which makes your marketing campaign or interior design project really stand out.
In order to disperse light evenly across the surface, a clear acrylic panel is etched using a unique process developed by SIRUI. Before final assembly, the acrylic is then carefully bent into the shape of the light fixture. Bendable panels function best with a narrow width and a mild curvature due to the way light bends over corners.
This bendable, thin RGB light panel makes a distinctive lit display that is eye-catching. Snap frame extrusions are made to precisely fit the bendable RGB light panel and are offered in all basic color selections. The panel is lightweight, enabling it to be installed on walls or ceilings with the least amount of hardware.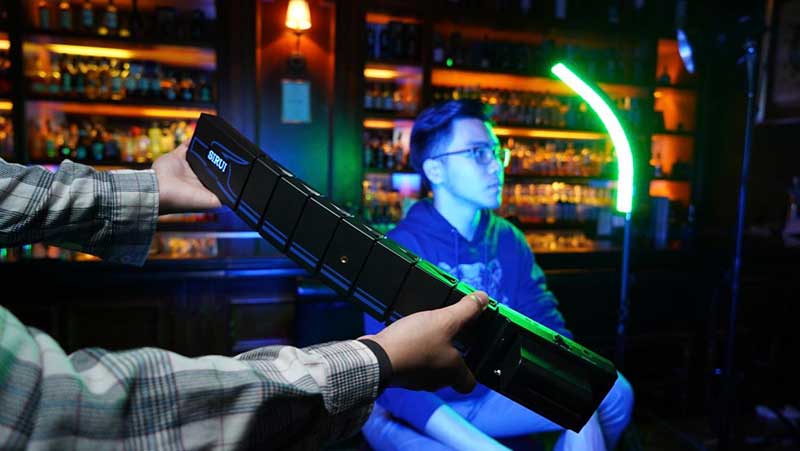 Your RGB light should meet strict quality requirements, regardless of its shape. Each panel from SIRUI goes through a thorough testing process. Most lights are expected to last for at least ten years. SIRUI's RGB lights have a limited warranty of five years on all power supplies and a three-year warranty on the RGB panels.
To generate a seamless transition of bendable light that outlines the subject and gives a better sense of three dimensions, the RGB Panel Light can be bent to accommodate the fill light's angle, forming a range of fill light program angles. This will equally illuminate the subject's surface.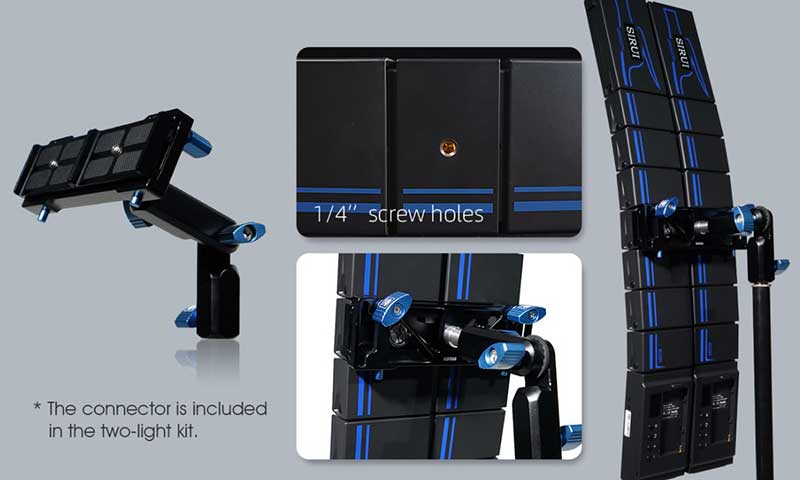 Previously, for modeling, there was a strong sense of line in product photography, the necessity for many groups of conventional flat light sources to increase the illusion of three dimensions, and frequent debugging of lighting issues. The effect of numerous light distributions can now be displayed by a bendable light.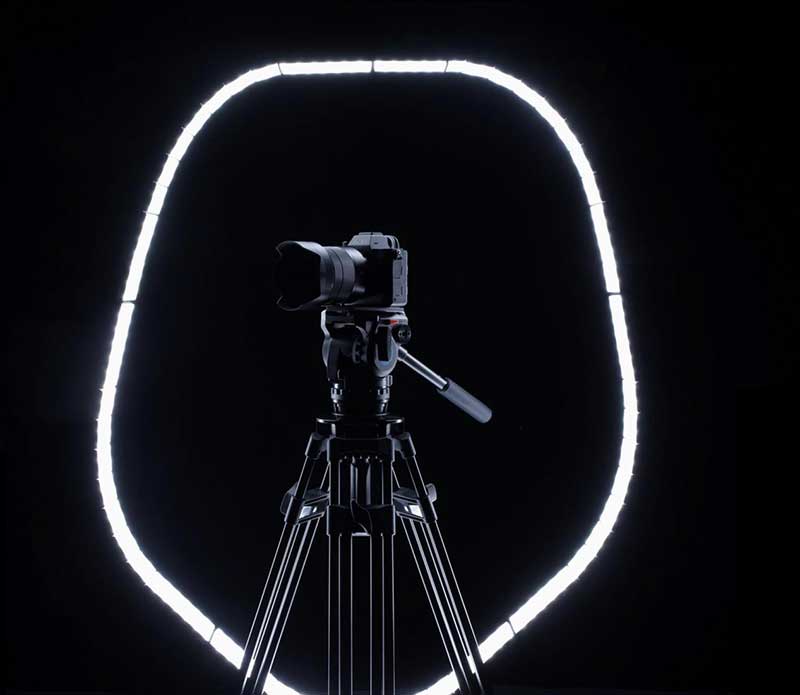 The bendable RGB Panel Light has quick-fit connectors on both ends allowing for a rapid and smooth connection of accessories and the ability to easily extend the length of the light as needed.
bendable RGB Panel Light features

Bendable
Splicing multiple lamps
RGB and HSI full color
2700K to 8500K is the color spectrum.
16 various lighting techniques
High CRI/TLCI
Dual power source
bendable RGB Panel Light specifications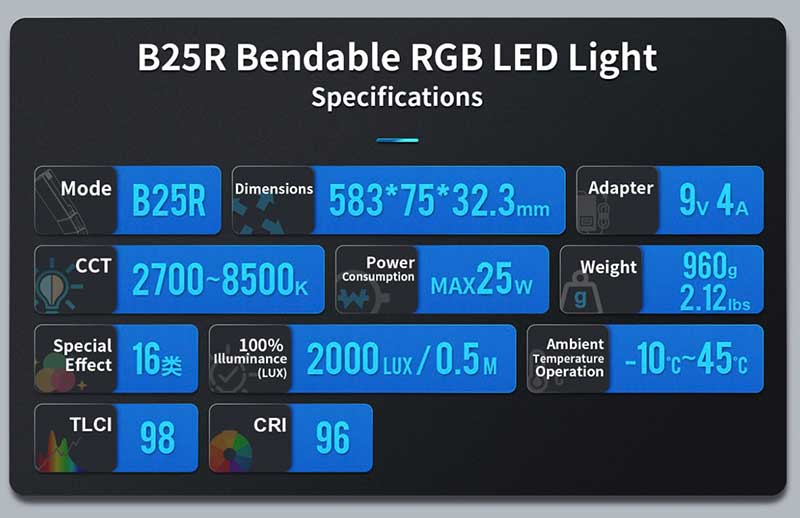 The SIRUI Dragon Series B25R Bendable RGB LED Light is normally priced at $199.00, but SIRUI is now offering a 20% discount during their Black Friday sale which brings the cost down to $159.00. This special deal is only good through 12/13/2022.