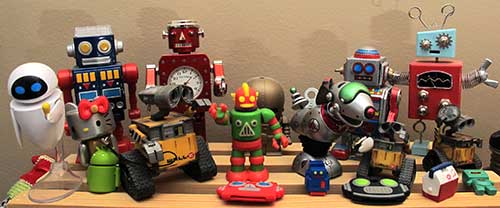 Updated on 04/19/22
Hello friends, here's my ever-evolving listing of the gear (and other favorite things) that I use on a daily basis. This will be my last update for 2021 and I can't wait to find out what changes are in store for 2022. The category lists are in no particular order. I also try to post regular gadget diary posts and EDC updates where I talk about the gadgets I'm using and adventures I'm having on any particular day.
Smartphone and related accessories:
Computers and accessories:
Other office equipment:
Dell Ultrasharp curved 49in monitor –  This was one of my recent work from home upgrades. I had been using two BenQ monitors, one for my MacBook Pro and one for my Cummins day job Dell laptop. I decided to simply with this crazy huge monitor that can display both computers in side-by-side windows. It's pretty awesome!
Brother HL-3170CDW laser printer – This is my first laser printer and so far I'm very happy with it. The print quality / speed are both excellent.
Photography gear:
Manfrotto tripod (not pictured) – I'm not sure if they still sell the one I have, but I've been happy with Manfrotto products.
SHOTBOX portable photography light box – This light box is GREAT. I love it and all the backdrops that make my review images look excellent.
MeFoto Sidekick360 Smartphone Tripod Adapter – I bought this tripod because I like to use my phone to record video clips demonstrating things for reviews. This small holder works great with my Manfrotto tripod and holds my phone securely.
MeFoto Backpacker Air tripod – I really like this tripod because it comes with everything I need to use for my smartphone. It can even be converted into a selfie stick.
Joby GorillaPod tripod – I like using this bendable tripod on my desk for Marco Polo sessions with my sister and niece.
Canvas Lamp – I kept seeing these ring light lamps advertised on my Facebook feed and ended up buying one. It's well made and I think it will be useful for top-down review videos where I need to demonstrate how something works. [NEW]
A dedicated camera for YouTube videos – Looking for advice? [WANT]
Audio / video / home theater gear:
Car gear:
I've pared down my car gear/gadgets to pretty much nothing lately but have plans to work on a new smartphone powered media setup as I did a few years ago.
Health gadgets and gear
Withings Sleep tracking mat – I've tried several sleep tracking devices and this one is the easiest and most comfortable because you don't have to wear it or even charge it. It fits under your mattress to automatically track your sleep patterns.
HidrateSpark Pro water bottle – I'm really bad about drinking fluids during the day so I decided to gamify it with this water bottle that I bought for myself last Christmas. Review coming soon!
FreeStyle Libre CGM – I've been a pre-diabetic since 2004. I don't take any medications for it and just use the Keto diet, regular exercise, and the FreeStyle Libre wearable glucose sensor. I am 100% sure that this sensor has helped me go from a 5.9 A1C to a 5.4.
Miscellaneous gear:
Midori 5th Anniversary TRAVELER's Notebook – I reviewed this cover back in 2011 but didn't continue to use it. Now over 10 years later, I'm using it again and loving it.

[NEW]

Pilot Juice Up 0.4 gel pens – These are my latest favorite inexpensive gel ink pens. I use the black ones to write and draw in my journal every day.
Denik pocket notebooks – I really love these 3.5 x 5 inch pocket notebooks. The paper is bright white, and is available in dot grid (my favorite) and the Pilot Juice Up pens and other gel pen ink pops on the page.
Polaroid Hi-Print photo printer – I'm using this portable printer to print peel and stick pics for my journal. I like to take it with me when I travel to help me remember my adventures. The photo paper/stickers are more expensive than the HP Sprocket portable photo printer I was using before (and gave to my sister), but the quality is noticeably better!
Flashlights and other EDC tools:
Olight Warrior Mini Seasons flashlight – I was previously using an Olight S2R Baton flashlight and just recently switched over to this new one which I am enjoying because it has 2 switches. one in the tail and one on the grip. I also like that it's rechargeable.
Coast LED Lenser LED Lantern (TT7105CP) – I used to grab this one whenever our power went out at home, but now that we have a whole house generator,  I rarely need it. It's still using the original batteries which is crazy because I've had this lantern since 2007!
Gerber MP800 multi-tool – I reviewed this multi-tool back in 2003 and am still using it! I love it because it has spring loaded pliers and easy to extend Philips screwdriver. Those are the 2 most used tools.

[NEW]
Gear bags, pouches, cases, wallets, and other items of holding:
Bolstr Small Carry 3.0 shoulder bag – This is the small shoulder bag that I like to use when I need more than the Bolstr Aux Pocket can hold.

[UPDATE]

Bolstr Aux Pocket – I like this super minimal shoulder bag because it doesn't get in the way while holding my bare essentials. It's great for using while on vacation.
Pakt One Carry On Travel bag – My travel bag for road trips.
Open Sea Leather Topsider Mini wallet – I still like the AKEENi XSTO wallet (below), but I've switched to the Open Sea Leather wallet for now because I want to see how it wears (patinas) with time.

[NEW]

AKEENi XSTO wallet – This is my new favorite minimalist wallet because it's small, lightweight, and it's easy to remove and reinsert cards. It also can hold several folded bills under the cards.
Outdoor gear:
OROS Discovery Jacket – I like this jacket because it's comfortable and has a special lining that keeps you warm while still remaining lightweight.
Mujjo Touchscreen Gloves – I just upgraded to their 2018 gloves and love them because they are lightweight but still keep my hands warm while letting me interact with my phone.
RoboReel Power Cord System – Power driven retractable extension cord holder.
Litheli 40V leaf blower – I love this thing. It seems to hold a charge forever.

[NEW]
Home and kitchen:
My most used Apple apps: